Do I Need Fire Insurance For My Building?
10/16/2022 (Permalink)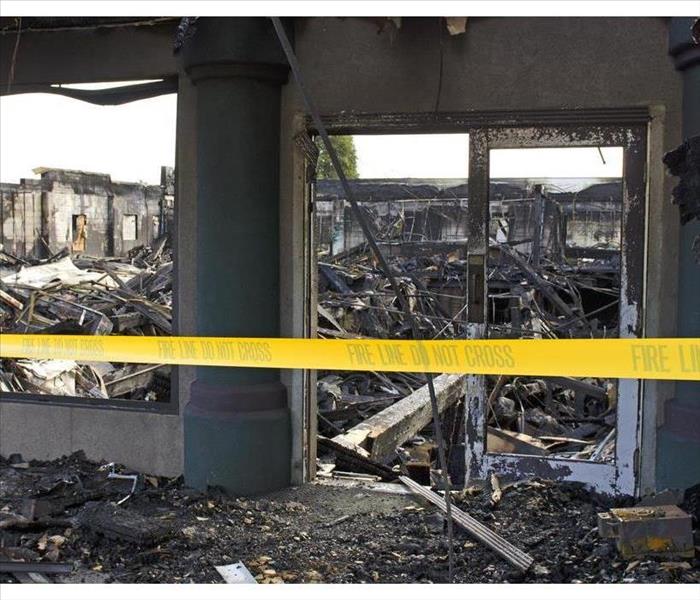 If your business is located in an area with high fire risk, you should consider purchasing fire insurance.
Protecting Your Business Against Fires
You may not think about fire insurance, but it's important for your business. Fires can cause significant damage to a building and pose a risk to the safety of your employees and customers. While you have many options when it comes to protecting your business against fires, one of the most basic choices is whether or not you should get fire insurance coverage. The answer depends on several factors including how old your building is, where it's located and what kind of business you operate. In this article, we'll look at some common questions about fire insurance so that you can make an informed decision about whether or not this type of coverage makes sense for your situation.
Fires Destroy More Than Just Things
Fires can be devastating. Not only do they destroy valuables, but they also have the power to consume or destroy all a business's hard work and investment. If your business is located in an area with high fire risk, you should consider purchasing fire insurance.
The cost of rebuilding is one important factor to consider when deciding whether or not to purchase fire insurance. The amount of money it will take to rebuild your building depends on many factors including what type of structure you had before, how much damage there was during the fire, and whether or not there were any injuries sustained as a result of said fire.
Sometimes Fire Insurance is Required
Fire insurance is not required by law, but it's a good idea for many businesses. If your business is financing its building or leasing it to tenants, the bank might require fire insurance as a condition of its loan.
Fire Insurance Coverage
Fire insurance can help protect your business from the financial impact of both property and business interruption losses. Property insurance will cover the value of goods damaged or destroyed in a fire, and business interruption insurance will pay for lost income if you are forced to close down temporarily due to a catastrophic event such as a fire. Both types of coverage can be purchased separately or together, depending on your needs and budget.
In addition to protecting your building and its contents, fire insurance can also cover computer equipment that may be damaged by smoke inhalation or water seepage into electrical equipment during an emergency response effort by firefighters.
Fire insurance can help protect your investment and save money in the event of an unexpected fire in the future. It's a good idea for any business, but it is especially important for businesses that have inventory or equipment. A fire can be devastating to these types of businesses and significantly impact their ability to operate. If you suffer damage from a fire, your insurance policy will pay for repairs or replacement costs up to the limits listed on your policy.
Fire insurance is a great way to protect your business and investment, even while you are away from your building. There are many other types of insurance and property policies that can help protect against fire, so it's important to talk with an insurance agent before deciding on which policy works best.
When your Baton Rouge business catches on fire, Give SERVPRO of Lafayette a call!